Hey Everyone!
So this week I have worked on the roof for the main wall as well as start the front of the main castle.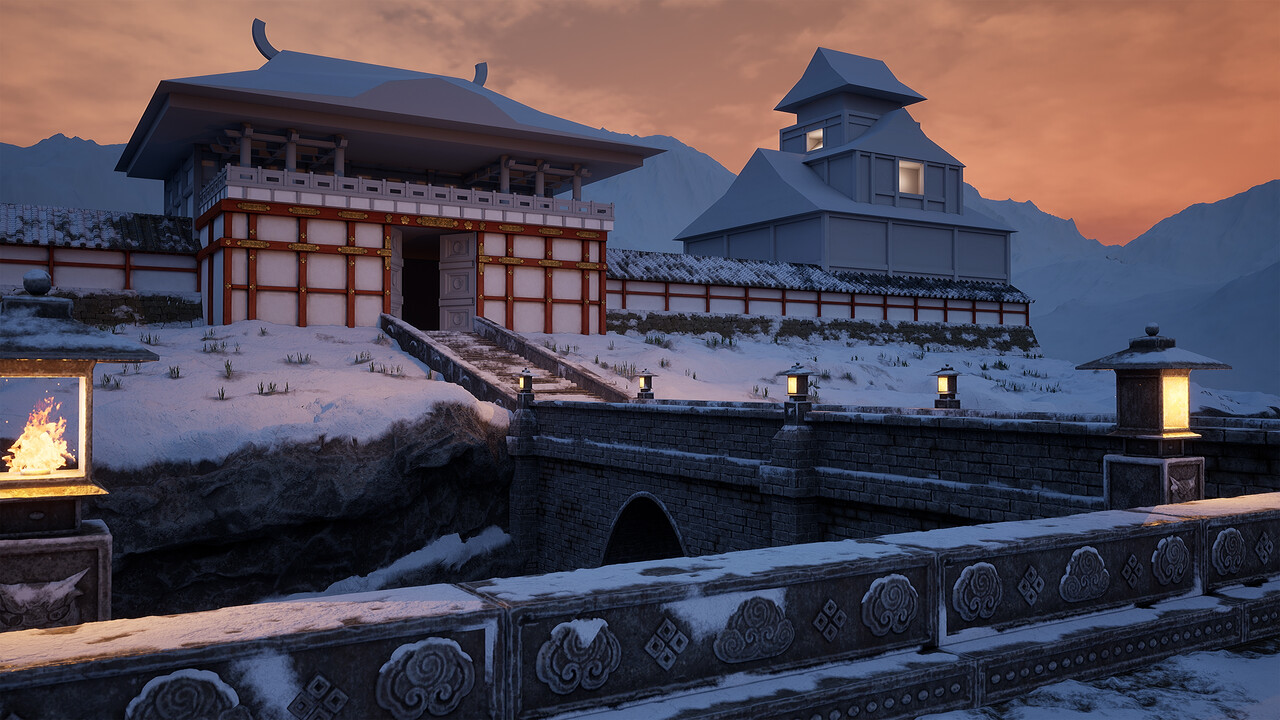 I am pretty happy with the roof and how it's come out, I'm terrified of doing the major roof because of its weird forms but I am also looking forward to getting it done. I am very happy with the metal details on the front of the wood beams of the entrance, I feel it creates a nice contrast with the red wood . Also It is nice to make something that isn't just stone or snow at this point haha
Next up I will be doing the big doors and then working upwards until I finish all of the castle. I think prob by next week I feel like I will at least be up to the roof at least.
Well that's all for this week, Looking forward to working on more for next week already.
See you next week! Let me know any comments or criticism that you have.