Hey everyone!
had a good week this week and I did some other work on the side and still got a bunch done so I am definitely pretty proud haha
I have got the bride done for now, I am happy with it for the moment. The snow looks good vertex painted on and it fits with the rest of the scene so far. Apart from that, the main changes are i blocked out more of the background currently. I am not that sure on the sky to be honest but its a step in the right direction at least.
Next port of call will be the cliffs in the front. I've been testing out a couple of methods and I think I am on tracks. Here to getting this done by the end of march!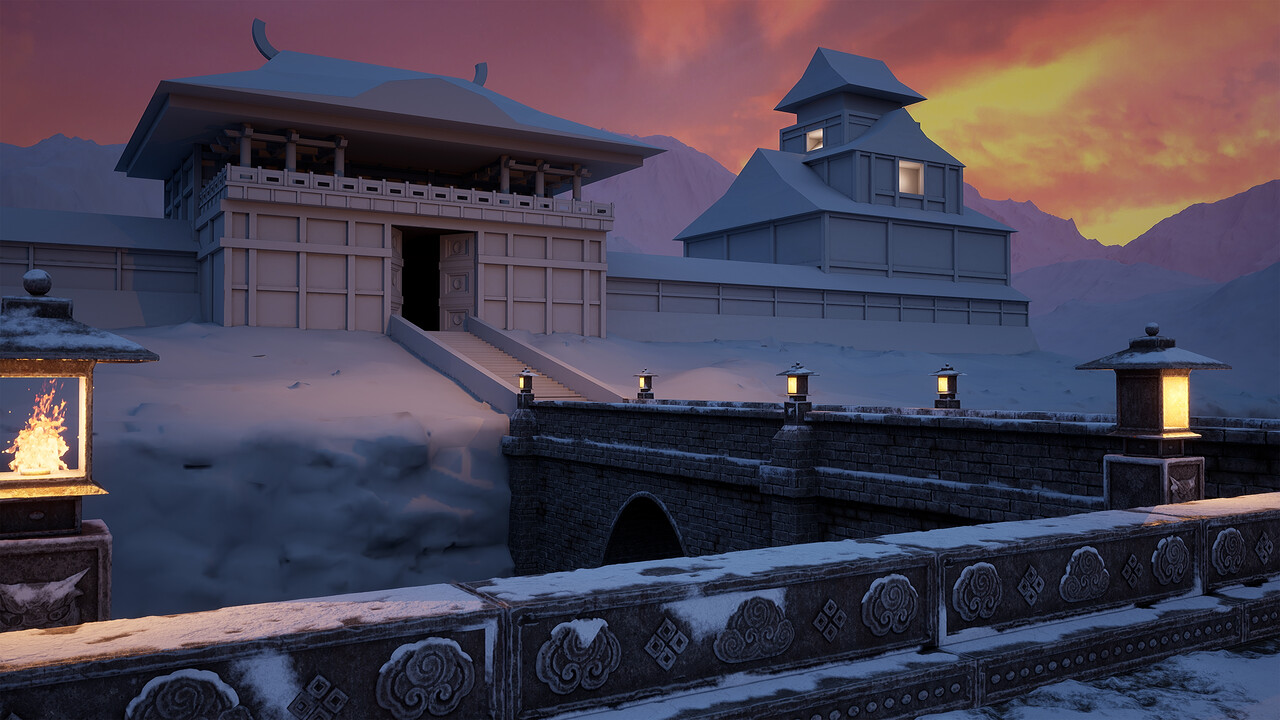 So that's the main update this week. I think I'm going to start enforcing a day for these instead of "around the weekend" which it now is. It's difficult because I do a large amount of the work at the weekend but I think Saturday is the best day as it is #screenshotsaturday after all haha
As always let me know any questions or feedback you can give, always happy to know how to improve! 
Until next week!