Hey everyone!
I have managed to stick to my timing at getting this out on Saturdays now though it means a little less content this week.
This week I have added some snowy cliffs as well as a snowy landscape with some grass poking through in some areas. I am definitely not 100% on these elements i think but I feel I will probably come back to it later to refine it some more. For now the main goal for next weeks update will be getting the steps area done and finished along with finally starting the castle area. I think I will start from the walls and move on from there.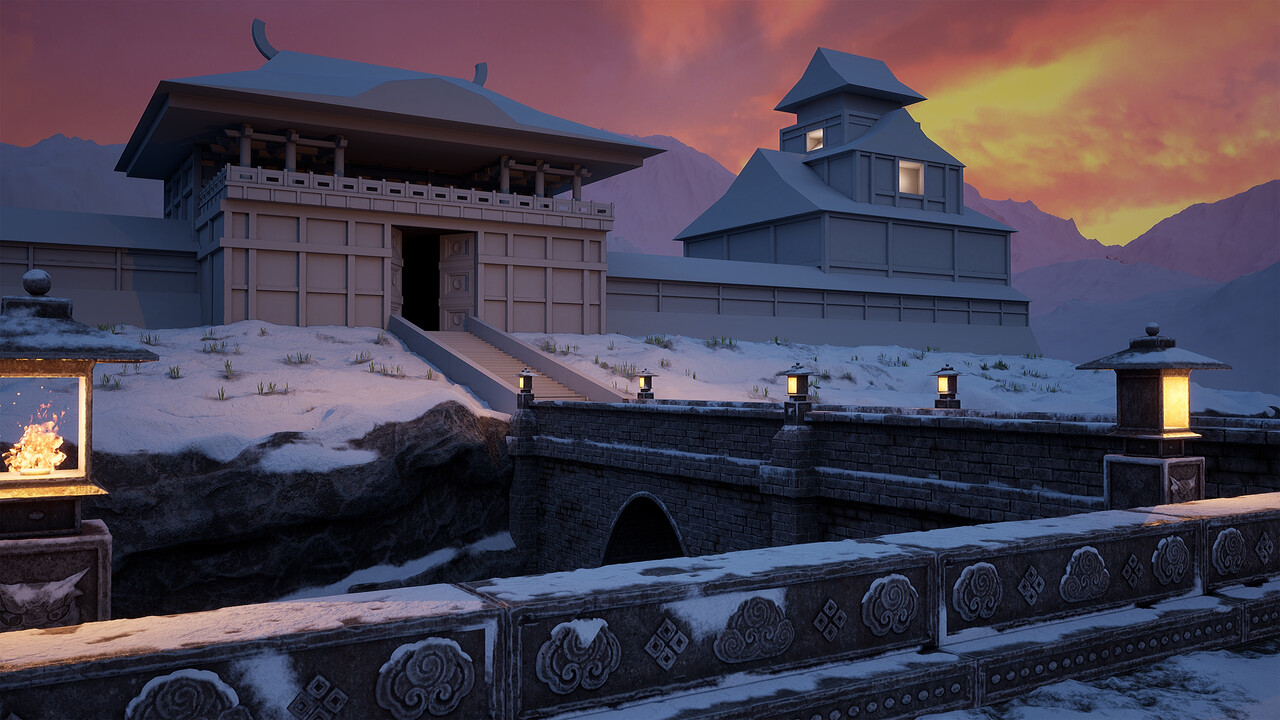 Well that's it for this week, please let me know if there is any feedback or criticism so far.
Catch you all next Saturday!