Hey Everyone!
Sorry for the late post, I was pretty ill but I have had a lot of progress this week, so much so that I think I am fast approaching the end.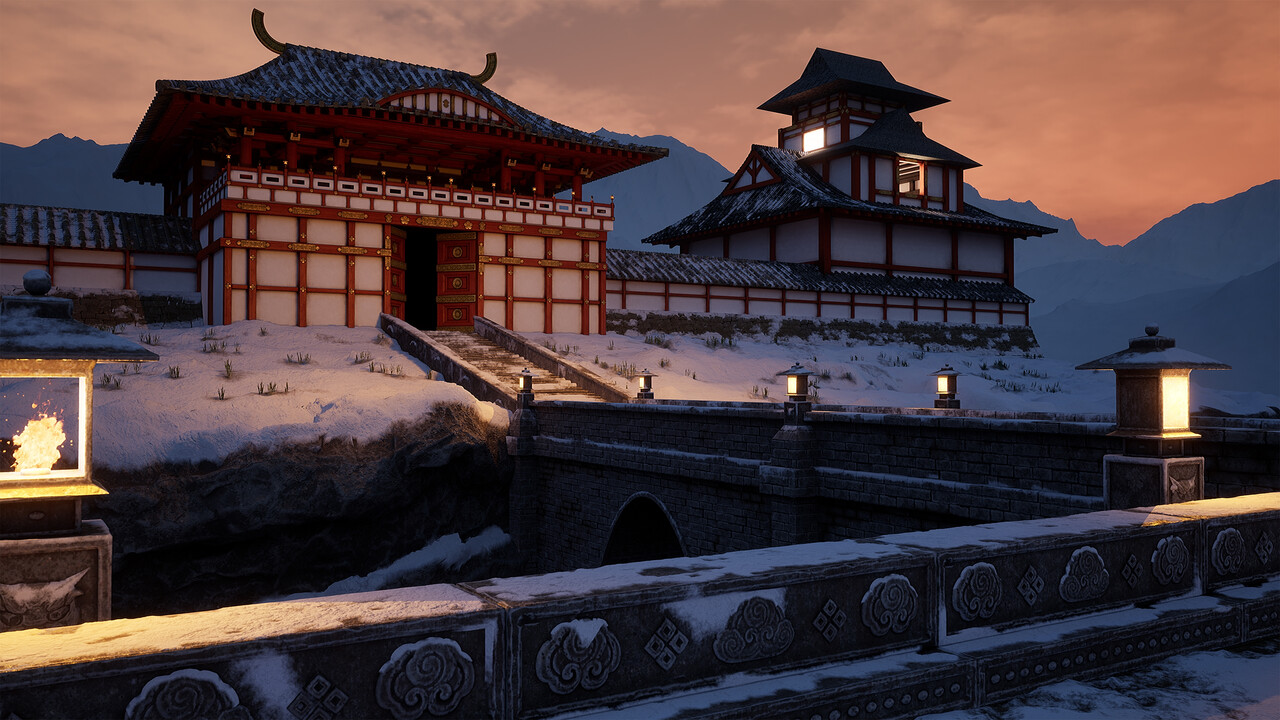 So as you can see I have made pretty much all of the main castle and I have started working on the second one. Mainly I need to finish of the second building roof as next priority. I have tried to make some kind of interior for second castle but I'm not so sure about it so I might go back on this. After this I want to make a couple of cherry blossom trees for behind the wall and then the mountains in the distance. After that I think its about done! 
I plan to create some extra camera angles at that point and an animation before calling it done. Might go back and improve on some stuff as well.
Well that's all for this week, stay tuned for next week as It might be the last!
let me know any comments or improvements to be made